Posted on
while its been pouring buckets outside, i've been inside cooking. (well i've been outside too, but that's another story.) the theme this time was chinese.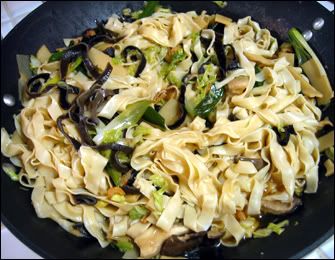 shandong stir-fry soup noodles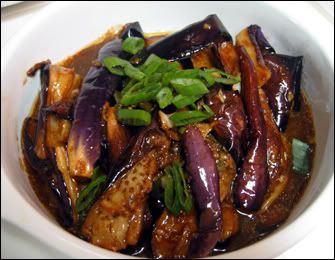 spicy eggplant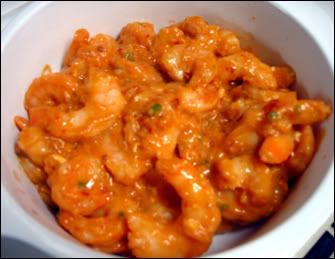 sizzling singapore chili shrimp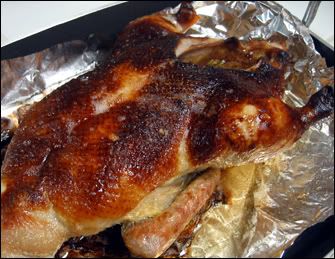 chinatown roast duck

daikon with bean thread noodles
here's the recipe for the eggplant:
1/3 cup chicken broth
1 T hoisin sauce
2 t soy sauce
2 t lemon juice
1 t plum sauce
4 chinese eggplants (1 lb)
vegetable oil
2 t minced garlic
1 t minced ginger
1/2 jalapeno chili, sliced into thin rings
basil leaves
sliced green onions
1. prepare the sauce: stir the chicken broth, hoisin sauce, soy sauce, lemon juice, and plum sauce in a bowl until blended.
2. cut the stems from the eggplants, then cut them lengthwise into quarters, then cut crosswise into 3-inch pieces.
3. pour enough oil into a large saucepan to come to a depth of 2 inches. heat over medium-high heat and deep-fry the eggplant until tender. remove and drain on paper towels.
4. heat a wok over high heat until hot. add 1 tablespoon of oil and the garlic, ginger, and chili and stir-fry until fragrant, about 20 seconds. add the sauce and bring to a simmer.
5. add the eggplant and stir to coat. scoop onto a serving platter and garnish with basil leaves and green onions.