Posted on
i'm a little late on the persian new year wishes, but happy noruz nevertheless! i've been so busy this week that i've neglected my blog (again).
but i have been cooking: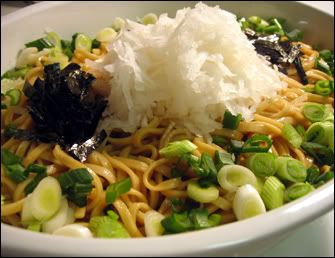 chilled udon noodle salad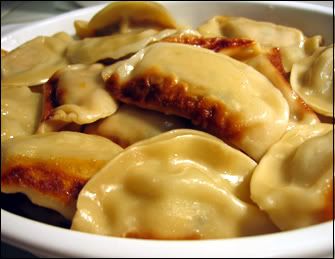 wakame and turkey potstickers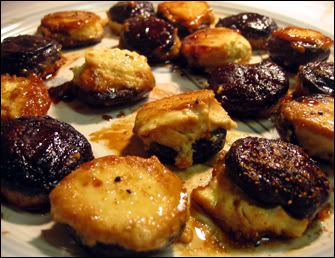 tofu-stuffed shiitake mushrooms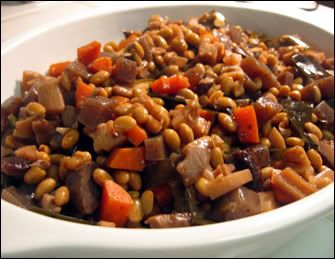 soy-simmered soybeans with vegetables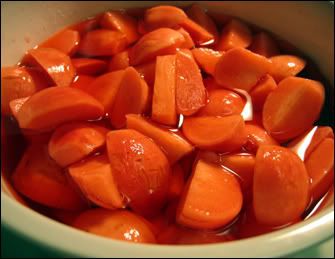 picked red radishes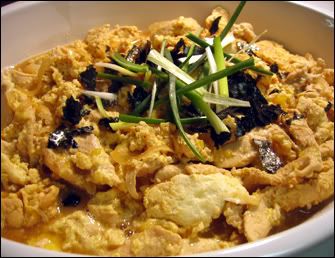 chicken donburi
my weekend involved vietamese egg noodle soup, a spike lee movie, a number of bookstores, a whole lot of traffic, and a silly attempt at wardrobe modifications. i relished it all. after all, its not every week that i get to see the boy four days in a row.
Here's the recipe for the radish pickles:
10-15 red radishes, trimmed
1 1/4 teaspoon coarse salt
1/2 cup rice vinegar
2 tablespoons sugar
1 one-inch piece kombu (kelp) seaweed
1. Combine the vinegar, sugar, 1/4 teaspoon salt and kombu in a small saucepan and let the kombu soak for at least 20 minutes. Place the pan over low heat and stir to dissolve the sugar and salt. Slowly bring to just below a boil and cook until the sugar and salt have completely dissolved. Remove from heat and let the sauce cool in the pan.
2. In the meantime, slice each radish into quarters. Place the radish pieces in a bowl and sprinkle with remaining teaspoon salt. Allow the radishes to sit undisturbed for about five minutes. Gently toss and squeeze to wilt the radishes. Pour off any accumulated liquid and rinse the wilted radishes briefly under cold water to remove excess salt. Squeeze again.
3. Place the radishes in a glass jar and pour the cooled sauce over them, setting the kombu piece on top. Cover with plastic wrap and a tight-fitting lid. Let the radishes stand at least 30 minutes at room temperature and up to one day. After one day, refrigerate the radishes. The radishes will keep in a tightly covered jar in the refrigerator for several weeks.