gohan
despite this entry's lack of written substance, i'm hoping that at least the photos (somewhat) make up for it, at least until i have something more definitive to write about: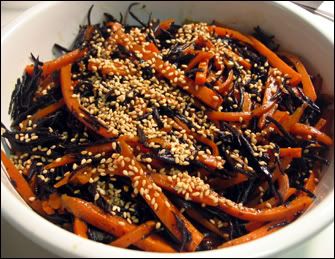 soy-braised hijiki and carrots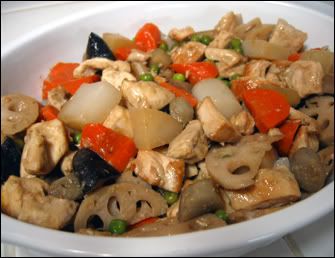 soy-stewed chicken with vegetables

foxy soup noodles

spinach steeped in dashi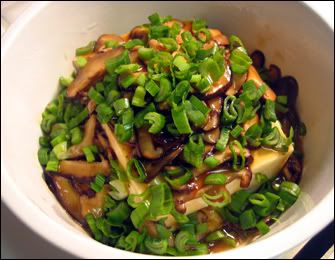 silken tofu topped with mushrooms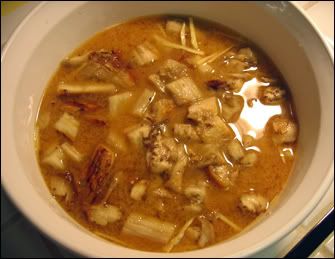 dark miso soup with roasted eggplant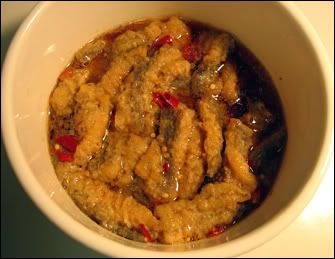 crisp fried sole in spicy vinaigrette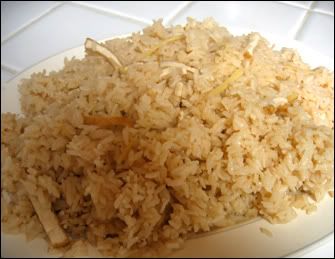 rice cooked with ginger
a number of the japanese dishes i've been learning to cook seem to be missing something by the time i'm done cooking it. i don't know where i'm making a mistake, but i need to work on the seasonings. practice makes perfect, i guess.
Here's the recipe for the spinach steeped in dashi:
1 bunch spinach, washed and drained
1 cup dashi (you can make this homemade with kombu and katsuo-bushi or purchase at any Japanese grocery)
2 tablespoons soy sauce
katsuo-bushi flakes and sesame seeds for garnish
1. Blanch spinach in a pot of boiling water for 30 seconds. Drain and squeeze out excess water. In a seperate bowl, mix dashi broth and soy sauce.
2. Arrange spinach on a serving platter and gently pour dashi mixture over the spinach. Garnish with katsuo-bushi flakes and sesame seeds and serve.